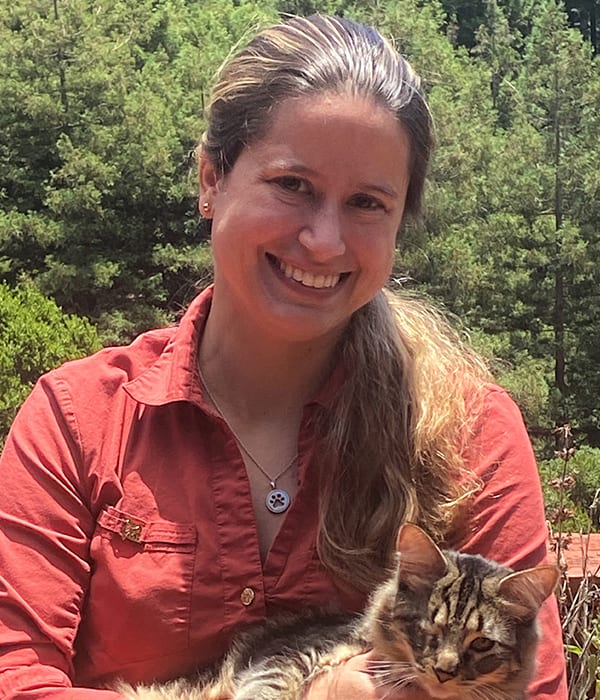 Dr. Amanda Blom
Dr. Amanda Blom graduated from Worcester Polytechnic Institute with a degree in Biology in 2011. She then traveled to the Caribbean island of St. Kitts and completed her veterinary degree at Ross University School of Veterinary Medicine in 2015.  Originally from the forested mountains of Pennsylvania, but loving the sunny ocean shores at St. Kitts, Dr. Blom moved to Santa Cruz where she could have the best of both worlds.
Dr. Blom has special interests in metabolic disease, dermatology, parasitology, and dentistry. She enjoys teaching and helping pet families understand their animal's health. She grew up catching various backyard critters with her father and training her childhood pet dog. Play turned into hobby then study as she grew older. Her household now includes a menagerie of creatures including an enthusiastic Doberman mix, a lazy cat, an oblivious cat, a friendly tegu lizard, a grumpy chameleon, and several snakes, dart frogs, and fish.
Outside of the clinic, Dr. Blom enjoys exploring the local forests and beaches, trying out new restaurants, playing tabletop games with friends, and engaging in a number of artistic hobbies.