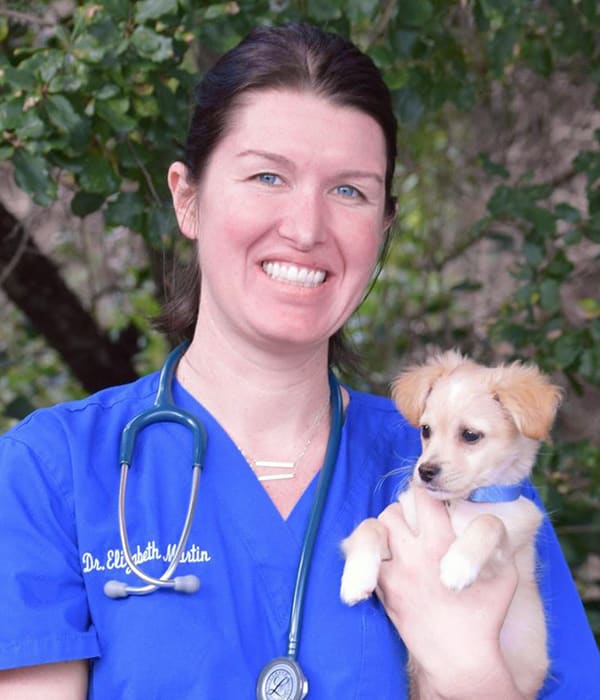 Dr. Elizabeth Martin
Dr. Elizabeth Martin graduated from UC San Diego with a degree in Psychology in 2003. After traveling and living abroad, her love of travel brought her to New Zealand where she completed a degree in Veterinary Medicine in 2012. After being away from her native Santa Cruz, she decided to return home and has now joined the team at Aptos-Creekside after working at other local hospitals.
Dr. Martin has a special interest in dermatology, veterinary internal medicine, pain management, and preventative care. From a young age she wanted to be a veterinarian, having deep love of animals her whole life. She has a collection of furry friends at home now, so even coming all the way back to Santa Cruz from New Zealand with her. While living in New Zealand, she had cows, chickens, goats, sheep and pigs.
When not at the hospital Dr. Martin loves family time at the beach or hiking. Her hobbies include running, pilates, and spending time with her husband and two small children.