Dr. Katie Volat is a veterinarian in Santa Cruz County with interests in dentistry, internal medicine, and fear-free patient care.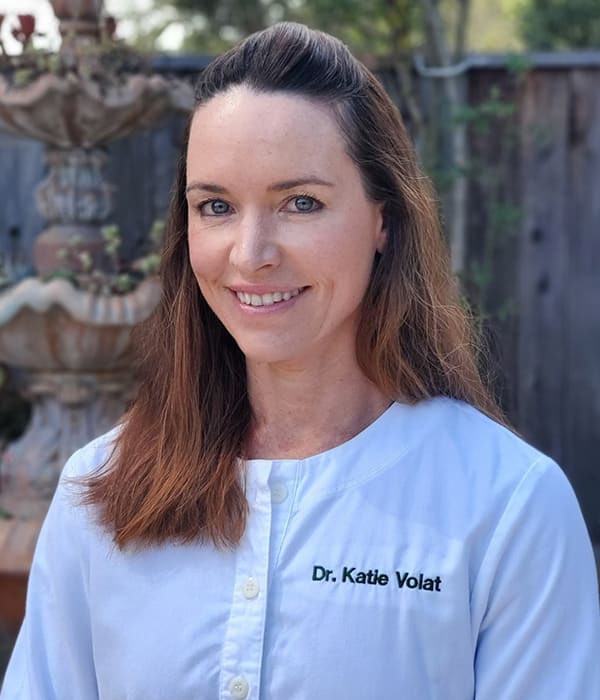 Dr. Katie Volat
Dr. Volat was born in Sydney, Australia and raised in Honolulu, Hawaii. She attended the University of Hawaii at Manoa on a full academic scholarship and received a Bachelor's degree in zoology in 2000. While attending UH, she volunteered at the Honolulu Zoo and the Waikiki Aquarium. She also spent time researching endangered native Hawaiian forest birds and monk seals.

Dr. Volat obtained her Veterinary degree from the North Carolina State University College of Veterinary Medicine in 2004. After working in general practice and emergency services in San Francisco, she moved to Santa Cruz in 2009 to enjoy the beautiful beaches, mountains, and friendly community.

She has worked in a variety of settings in Santa Cruz and Monterey doing a mix of emergency and general practice. Dr. Volat spends her free time surfing, camping, hiking, traveling and spending as much time as possible with her 2 children and husband.