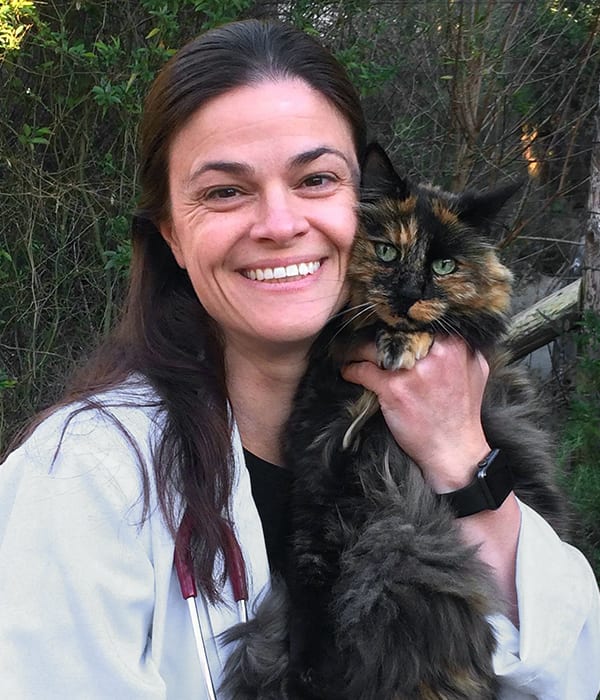 Dr. Molly Tackabury
Dr. Molly Tackabury graduated from Emory University with a degree in Biology in 1999. She then completed her doctorate of Veterinary Medicine at the University of California, Davis in 2003. Growing up in Southern California, she knew she needed to stay near the ocean. Dr. Tackabury moved to Santa Cruz after graduation where she has practiced for over 13 years and has recently joined our team at Aptos-Creekside Pet Hospital.
Dr. Tackabury works exclusively with dogs and cats and has a special interest in internal, geriatric and preventative medicine. She understands how animals truly become part of the family and strives to help both her furry patients and their owners. Growing up, it was clear she had a connection to animals and always seemed to be around them. She currently shares her home with a sweet pitbull mix named Bugg and an older cat Chloe.
When not at the hospital, Dr. Tackabury is spending time with her family at the beach or in the snow. Her hobbies include biking, swimming, skiing, and reading. She especially loves soaking up every minute with her sons and having an excuse to be a kid again.